Piping Registration Background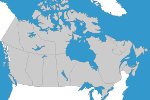 Registration of piping is done to an address of installation. For a manufacturer of identical piping systems, each different address of installation must be registered. This can be avoided in cases where piping systems can be registered as fittings – typically smaller systems with less than 1.5 cuft volume. Update 1: Ontario has a category of standard piping systems which eliminates the need to register identical piping systems many times for different installation addresses. This standard category is also used for portable systems.  Update 2: Alberta has new regulations regarding mobile pressure piping which although different than Ontario, offer some of the same benefits.
A piping system is made up of a collection of registered fittings (valves, elbows, flanges, hoses, and strainers etc.) and calculated components like pipe and nozzles. It is easiest to find registered fittings for common services like compressed air or steam. Be careful with expiry dates of fittings. Try not to use items that will expire within a year of your submission date – piping registrations can take a long time, requiring re-design if components expire during the process.
The easiest way to deal with fittings lacking CRNs that cannot be substituted is to get the manufacturer to get them registered. Some reviewers will allow you to burst test unregistered components as an alternative to registration.
The ACI web site (www.acicrn.com) contains a list of vessels and fittings registered in Atlantic Canada and the Territories. Many of the listed fittings are also registered in other Canadian provinces. If you know a CRN number you can check if it is valid in Alberta using the Design Registration (CRN) Directory
In all provinces except for Quebec, piping registration is done in advance of construction and is handled just like a pressure vessel. You need calculations, drawings and an appropriate QC program. In Quebec the piping design documents are reviewed on site by the Authorized Inspector before turning the system on.
Most provinces need piping systems to be signed off by a P.Eng. This is more restrictive than pressure vessels, but comes from the piping codes – see B31.3 301.1(b) "Qualifications of the designer".
Customers are often surprised at the number of pressure relief devices required on a registered piping system.
Common definitions:
Expansible fluid: expansible fluid means any vapour or gaseous substance, or any liquid under a pressure and at a temperature that is such that the liquid will change – "flash" – to a gas or vapour when the pressure is reduced to atmospheric conditions (70°F, 15 psia).
15 psi exemption: many provinces do not specifically state that piping must be over 15 psi to require registration. This is taken from the B51 standard Figures 1(a), 1(b) and 1(c) which only covers items over 15psi. Some provinces require steam piping at any pressure to be registered.