Nova Scotia Registration Requirements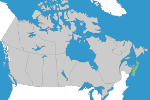 Register through ACI (see below) or through the Nova Scotia Government
Design Review & CRN Registration:
Labour and Advanced Education
Boilers & Pressure Equipment
Section 103 Garland Ave.
3rd Floor Dartmouth
Nova Scotia B3B 0K5
Contact:
Donnie Ehler: [email protected]
Phone: 902-424-8072
Fax: 902-428-8770
Boilers and Pressure Equipment
Laws:
Boiler and Pressure Equipment Regulations N.S. Reg. 10/2011
Technical Safety Act Bill No. 167, 2008.