Design Code used in Alterations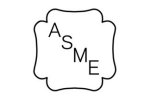 Last Updated: Jan 16 2014, SMM/LRB
Background:
According to National Board RC-1020 (Construction Standards), if the "original construction is the ASME Code, repairs and alterations shall conform, insofar as possible, to the section and edition of the ASME Code most applicable to the work planned".
Similarly, CSA B51-03 paragraph 11.1 states, "In all repairs or alterations, the methods employed shall retain the factor of safety determined by the ASME Code section referenced when the unit was first manufactured".
Example:
A vessel originally designed to Section VIII-1, 1995 Edition is being modified with the addition of new nozzles. This vessel is already in service and CRN registered. The alteration also needs CRN registration before the work can proceed.
The 1995 VIII-1 edition is no longer in print, but the factor of safety used to calculate the stress values has only changed once in recent times. In the 1999 Addenda to the 1998 Edition, ASME changed the factor of safety from 4 times to 3.5 times, increasing the allowable stress values.
The alteration calculation set only covers the new nozzles. However, shell calculations are also required to run the nozzles, so they are also included. We have a variety of current code design programs to choose from based on current code rules. All offer some way of either lowering the allowed stresses or increasing the factor of safety to match the 1995 values. These programs use current code rules for items like slip on flange weld sizes and custom flange flexibility. The rest of the vessel would not pass these recently updated rules, but that is outside the scope of alteration. The original calculation set still covers the rest of the vessel.
Postscript:
There have been small changes in allowable stresses for some materials from edition to edition not related to the 1999 change in factor of safety. For critical applications, photocopies of out-of-print code books can be purchased from National Board. For example, our copy of the 1971 VIII-1 code cost $591. Order Department: The National Board of Boiler & Pressure Vessel Inspectors, 1055 Crupper Ave., Columbus, OH 43229, P: (614)888-2463, F: (614)847-1147 [email protected]
Getting the original registration calculation and drawing set from the jurisdiction can be very useful. Usually the vessel owner does not own access to this registration information. You have to get permission to access the file from the original owner unless they are out of business. Not all files can be found.
When the factor of safety on material tension strength was reduced from 4x to 3.5x in 1999, the hydro test pressure was also reduced from 1.5x to 1.3x to provide the same factor of safety during testing. An alteration of a pre-1999 vessel needs to be registered with a 1.5x hydrotest, but the Authorized Inspector often reduces it to 1.3x at time of test.