Announcement – New Ownership of PVEng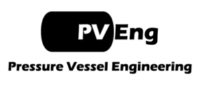 Pressure Vessel Engineering is proud to announce that Laurence Brundrett (founder) has sold the company to the employees of PVEng.
 What this means for our customers. 
There will be no change in who you deal with or how your projects are completed.  Having the employees purchase the company means that PVEng can continue to provide our services with no interruption to daily activities or work in process.  With the change in ownership we will continue to focus on further improving our customer service, quality of work and range of services offered.
 What this means for our employees.
Employees are invested more than ever in continuing to see our company thrive.  Every employee is committed to current and future success.  We will continue to ensure the best environment possible to foster and to continue to develop our skill set.
We look forward to working with our existing customers and many new ones in the years to come.
PVEng